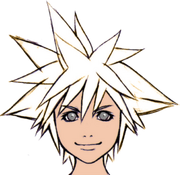 All about Name: Sagnik GHOSH
Japanese Nickname: masume
English Name: Nick phoeneix
English Nickname: phoeneix,blaze boy
Blood:1/4 American, 3/4 Indian
Gender: male
Eyes:SILVER
Skin: Similar to taijiri's skin
School: Emerald Stones School (unknown Japanese translation), but later transferred to Hurrican school. He is third year; though he is young but very smart and total hot head
Age: 12
Element: Fire

Plot Overview
He will appear in fanfiction, Hidden Past of Endou Mamoru! He is shown to be close to most of his teammates.
He is none other than a forward on the old team of Endou and the closest friend of Endou during the time they were young. But soon his father transfered him to Emerald stones school however he will come once again back to the town to save endou from the dark cycle.Though he himself is a member of dark cycle.He makes an strong resemblence to taijiri
Hissatsu
Individual
Blaze wall - DefenseHissatsu
Burning fire strike - Shoot Hissatsu
Spining shoot - shoot Hissatsu
Quote:
"i dont care about you or you or anyone but the thing i care about is being strong."
"I will be never not now or ever"
"You've Fired me Up !!!"

Sagnikthegreat 06:52, August 11, 2011 (UTC)
Ad blocker interference detected!
Wikia is a free-to-use site that makes money from advertising. We have a modified experience for viewers using ad blockers

Wikia is not accessible if you've made further modifications. Remove the custom ad blocker rule(s) and the page will load as expected.